Ultra-precise machine calibration with laser interferometry
LineCAL®, the interferometric calibration system from ETALON AG, enables volumetric compensation of systematic geometrical deviations of CMMs and machine tools by means of automated measurements with sub-micron accuracy. The core part of this system is the IDS3010 Industrial Displacement Sensor from attocube systems AG, a business unit of WITTENSTEIN SE. This multi-channel displacement sensor combines exceptional interferometric precision with industrial compactness and connectivity.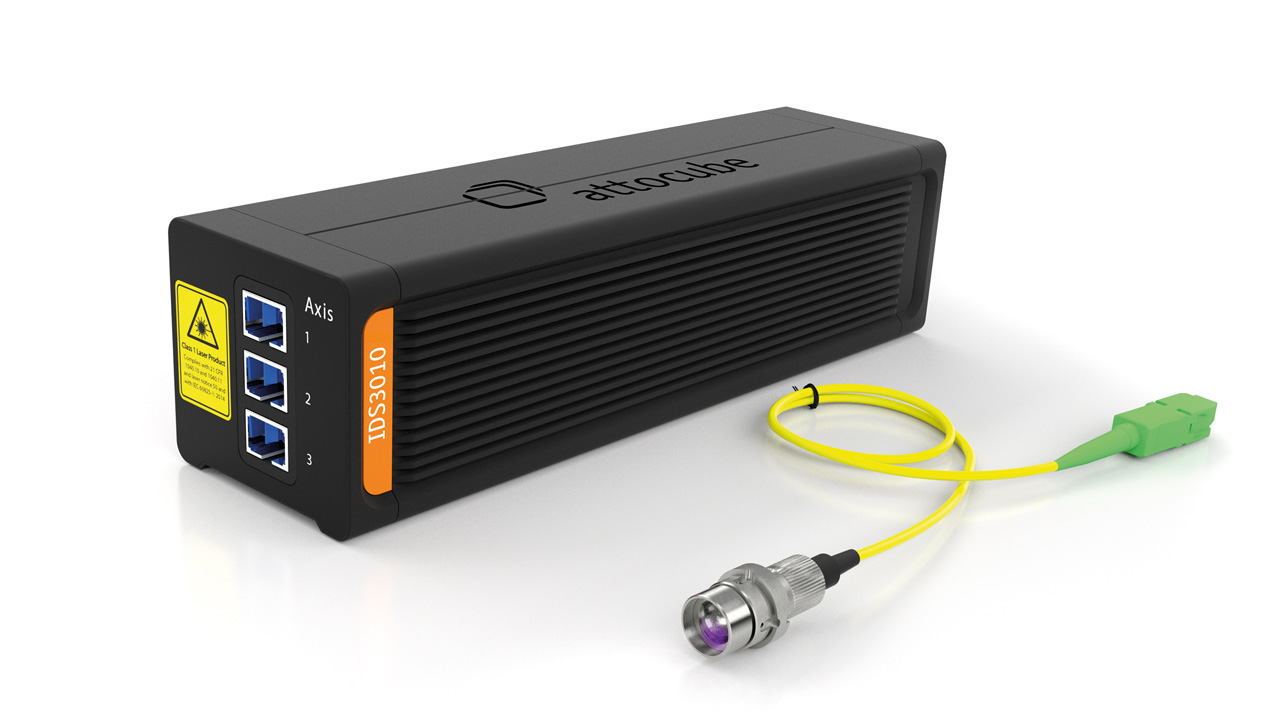 The IDS3010: Ideal for use in industry
Our IDS3010 opens up a new dimension in precision. Positions and motions can be simultaneously measured in up to three axes with a resolution of one billionth of a millimeter. The IDS3010 also scores with a concept that is perfectly aligned to industrial environments: a space saving, integration-friendly design, multi-channel capability, ease of use, data output every tenth of a microsecond and extensive connectivity thanks to the integral web server and real-time interfaces. The developers at ETALON were so excited by the technology behind our innovative sensor that they built it into the new LineCAL® measuring system.